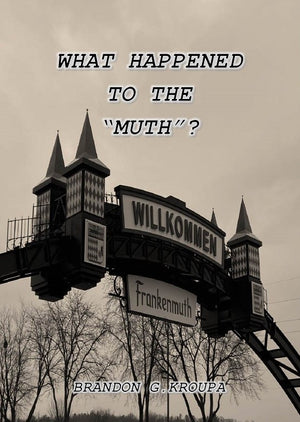 What Happened to the Muth? (Paperback)
Written by Brandon G. Kroupa.
Michigan's Little Bavaria Vanished!
Frankenmuth, home to world-famous chicken dinners, the world's largest Christmas store, and rich German heritage, has been wiped from the map and erased from everyone's memories.
Everyone, that is, except Duncan Schmitt.
As life returns to normal one year after the Covid pandemic, Duncan makes plans to visit his favorite city, Frankenmuth, only to discover it's been replaced by a city named Ravenscroft.
With the assistance of a mysterious acquaintance and support from his best friend, Ryker, Duncan must travel back through history to discover...
What Happened to the "Muth"?
Paperback copies only.