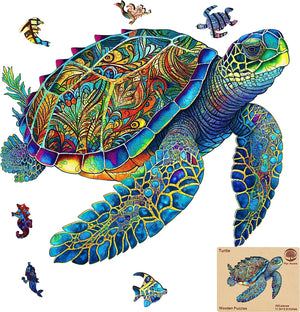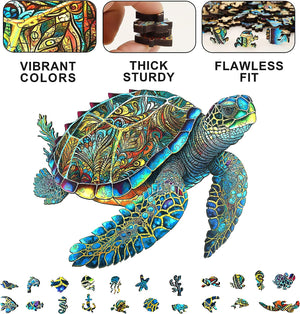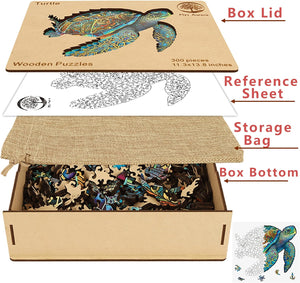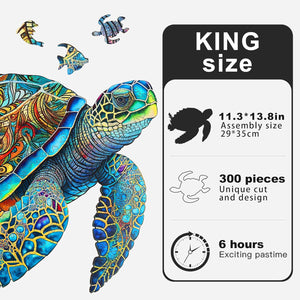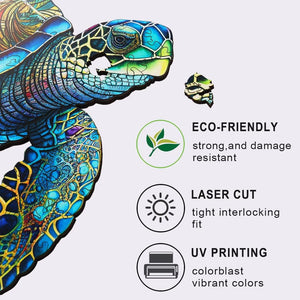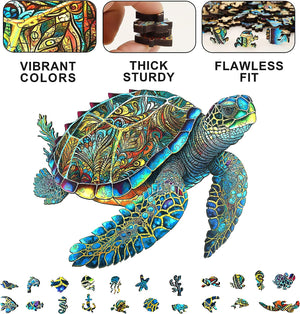 Sea Turtle Wooden Puzzle - 300 pc
Solve this beautiful sea turtle puzzle and get taken on an undersea adventure!
Each one of the laser cut, unique pieces is shaped into a sea creature like a sea horse, fish, and even dolphin, and fits together perfectly to create a vibrant and colorful sea turtle. The box comes with a reference sheet and a storage bag to keep pieces together. Made from wood, each peace is eco-friendly and offers a strong and sturdy piece.