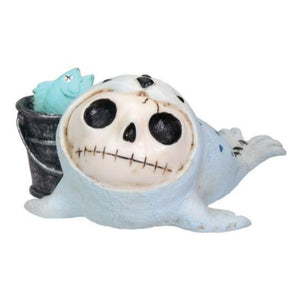 Rollie
Furrybones is a little skeleton that likes to wear different animal and creature costumes. Summon some paranormal pepper activity with Chilito the Chili Pepper! With a skeleton face, pepper suit, stitched smile, and jalapeño buddy by his side, Chilito is dying to add some heat to your haunted home. 
Hand-Painted.

Made of High-Quality, Cold-Cast Resin.
2 7/8" x 2 1/8" 3 1/4"
By Furrybones.