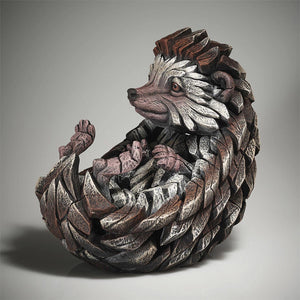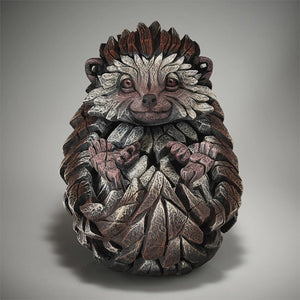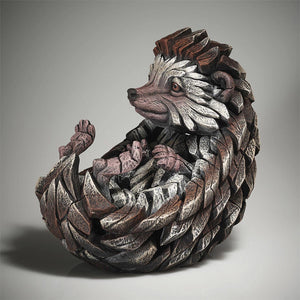 Hedgehog Figure
Once a common sight in the countryside or gardens the charming hedgehog is sadly becoming quite rare. This beautiful sculpture by Matt Buckley captures perfectly the spirit of this charismatic nocturnal animal and would make a treasured gift.
Figurine
9in H x 8.75in W x 7.125in L Wt. 7.5 lbs
Contemporary sculpture for the home, designed and sculpted by Matt Buckley.
Exquisitely hand painted.
Handcrafted in stone resin.
For indoor use only.