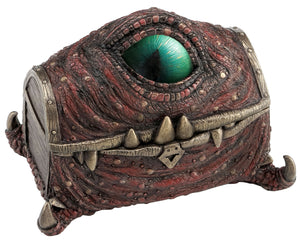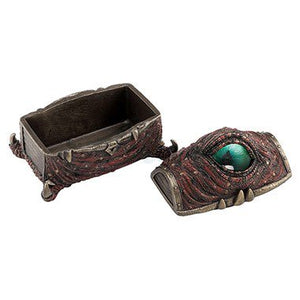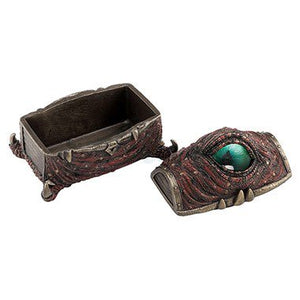 Dragon Eye Trinket Box
This striking box is the perfect place to store your favorite trinkets! It features a dragon scale pattern all over it, hand-painted to highlight every wart and scale. At the center of the lid is the eye of the dragon, realistically crafted and colored in shades of blue and green. 
You can also display this decorative, as well as a functional, piece for giving a blood-curdling look to a home Halloween party. 
Material: Cold Cast Bronze
Measure 7.25" L