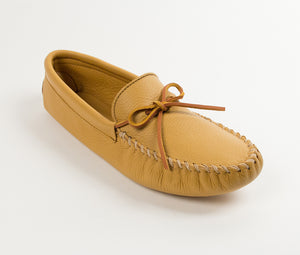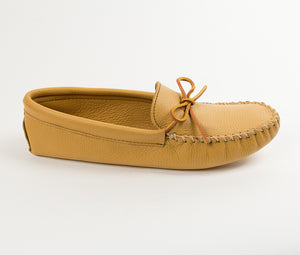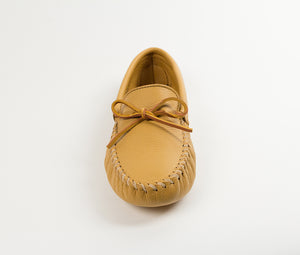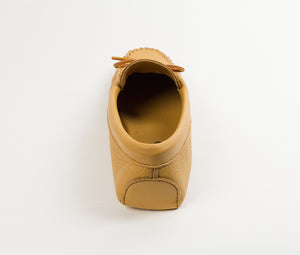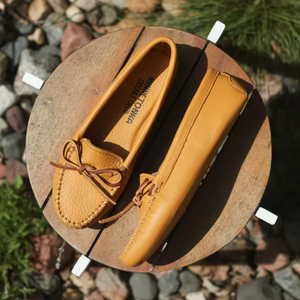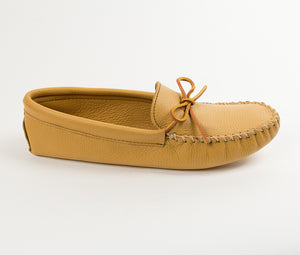 Double Deerskin Moccasin - Natural
NATURALLY ORIGINAL 
Walk softly and comfortably in these popular softsoles. 
One of our best-selling men's moccasins, these softsoles wrap your feet in buttery softness. They're made by hand from natural deerskin, which is known for its ultra-soft feel and long-lasting durability. A second layer of deerskin means twice the comfort and quality. This is an authentic moccasin design that provides a rich, almost barefoot feel.  
Durable deerskin leather
Padded insole
Deerskin softsole
Imported