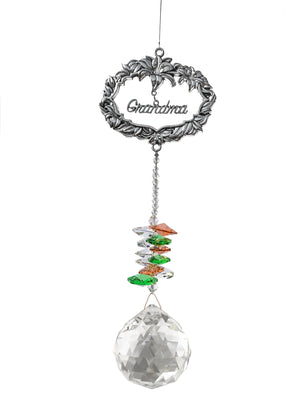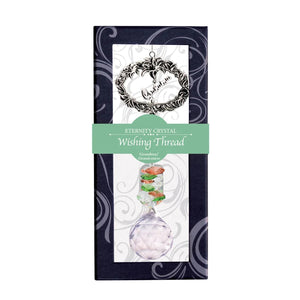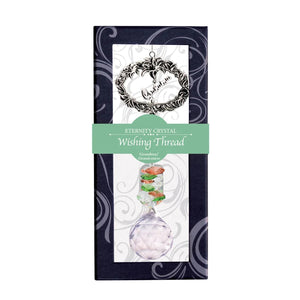 Eternity Crystal Wishing Threads - Grandma
The legend of the Eternity Crystal says that they are formed from the Roman Goddess Aeternitas's frozen breath. Believed to be an omen of food fortune, when found these crystals were given to skilled artisans who carved and cut them into shapes. Each shape had many sides, to reflect and amplify their energy and the energy around them. Using this stored energy, they would carry wishes through the night sky to bring heath, happiness, and prosperity to it's owner.
Through the years, additions have been made to the Eternity Crystals and smaller crystals were added to help lighten the burden of the original. Each small crystal represents a memory in one's life or a side to them they hold. Strung upon thread, these Eternity Crystals and ready to hear your wishes and take them into the sky above.
Attached to this Wishing Thread is the charm for a Grandma. Grandmas bring compassion and nurturing to one's life, along with security and wisdom. Grandmas remind us of the importance of being grateful, caring, and positive in life.

Each Wishing Thread measures around 12 inches, and incudes a hanging loop and is packaged in a box.