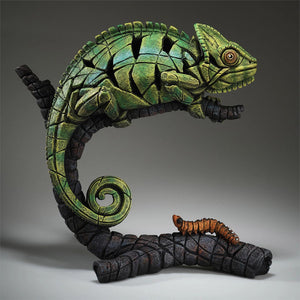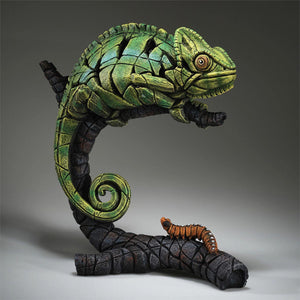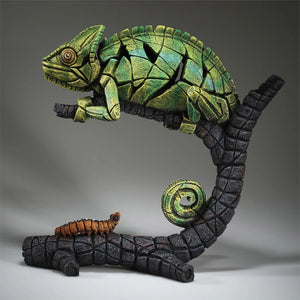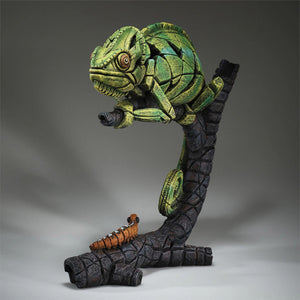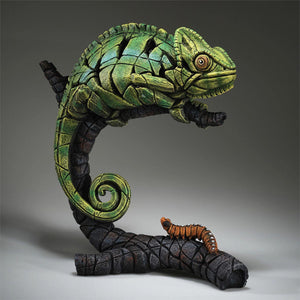 Chameleon Figure
Best known for their ability to change skin color to blend in with their surroundings, Matt Buckley's sculpture shows a magnificent chameleon perched on a tree branch in a classic crouched pose - a small Edge caterpillar being the final touch.
Figurine
12.6in H x 6.1in W x 13.19in L Wt. 6.04 lbs
Contemporary sculpture for the home, designed and sculpted by Matt Buckley.
Exquisitely hand painted.
Handcrafted in stone resin.
For indoor use only.