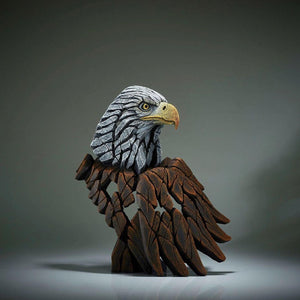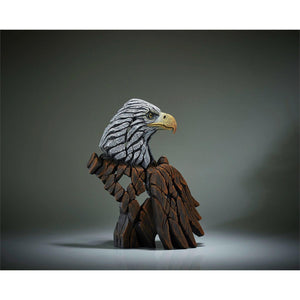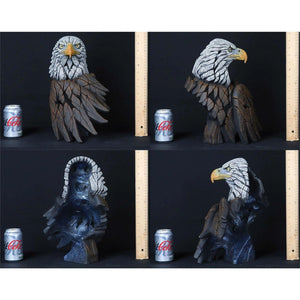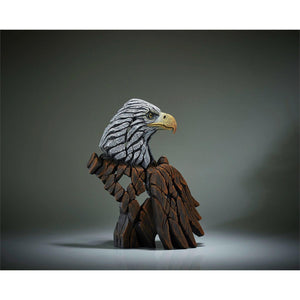 Bald Eagle Bust
'He clasps the crag with crooked hands;
Close to the sun in lonely lands,
Ring'd with the azure world, he stands.
The wrinkled sea beneath him crawls;
He watches from his mountain walls,
And like a thunderbolt he falls.'

The Eagle
A Poem by Alfred, Lord Tennyson
Designed and sculpted in England by Matt Buckley at his studios in Shropshire, Edge Sculpture is a collection influenced by style rather than subject.  The mix of form, light and texture gives a unique feel to each individual piece.

Each subject has been originally sculpted from clay, which allows the creation of pieces that deliver both a dynamic and organic feel.  

The finishing touch is the skilful application of hand-painting with the end result being a statement piece and talking point for anyone's home!
Figurine
14.5in H
Contemporary sculpture for the home, designed and sculpted by Matt Buckley
Exquisitely hand painted & handcrafted in stone resin
For indoor use only
14.5in H x 12.2in W x 9in L