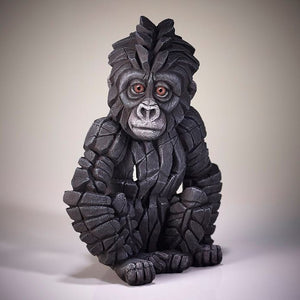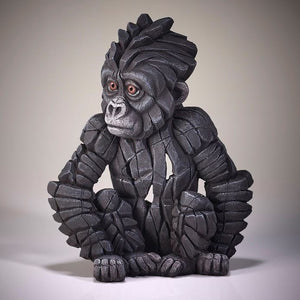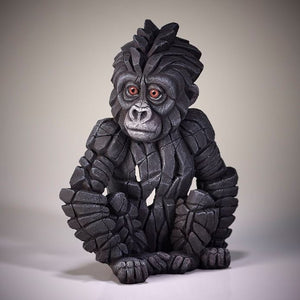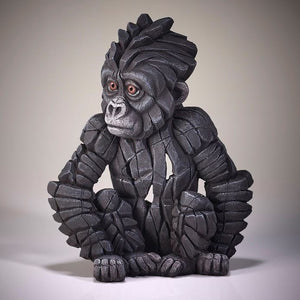 Baby Gorilla Figurine
Natives of the forests of central Africa, Gorillas exhibit many human traits and emotions and even make their own tools. This delightful baby gorilla masterfully sculpted by Matt Buckley would be the ideal accessory in any room.
Figurine
9.25in H x 4.25in W x 7.375in L Wt. 3.72 lbs
Contemporary sculpture for the home, designed and sculpted by Matt Buckley.
Exquisitely hand painted & handcrafted in stone resin.
For indoor use only.