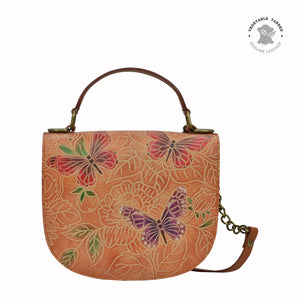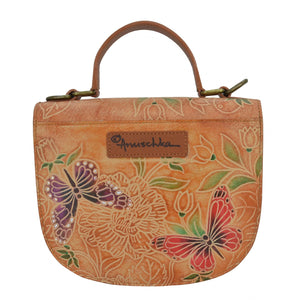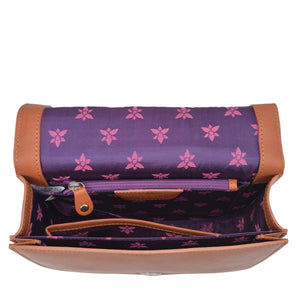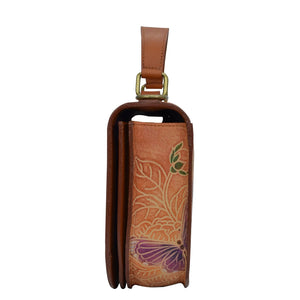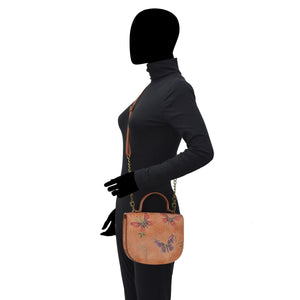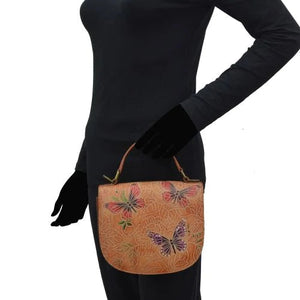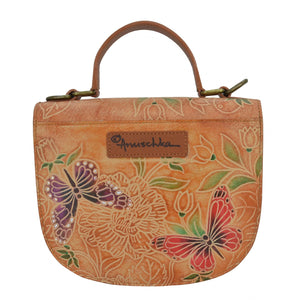 Anuschka Tooled Butterfly Multi Flap Crossbody
Designed by Bhaskar, this petite and stylish beauty comes with a short strap and a chain strap and goes easily from day to night.
Part of the Tooled Leather Anuschka Collection: Inspired by ancient Indian tooling techniques passed on through generations. Exquisite hand drawn motifs showcase a gorgeous new addition to our collection. We used our Vegetable Tanned leathers to create these new arrivals. The unique characteristics of this leather allow the tooling to look more defined and therefore more beautiful.
A new addition to the Anuschka family, this purse was painted on vegetable tan leather and crafted with love. While the first touch might feel more structured than traditional Anuschka leathers, vegetable tanned leathers continue to soften and develop a rich patina over time. Exposure to sun and natural elements allow it to evolve and look even more vintage and rich as it ages. These leathers, like the Anuschka art, are like-no-other.
Hand painted original artwork.
Genuine leather exterior and trim.
Full flap with magnetic snap button entry.
One full length open compartment with top zippered pocket.
One slip in pocket
Front full length narrow pocket with gusset.
Short handle with drop of 3".
Removable fully adjustable handle strap with maximum drop of 26".
Width: 8"/20.32cm
Height: 6"/15.24cm
Depth: 2.5"/ 6.35cm