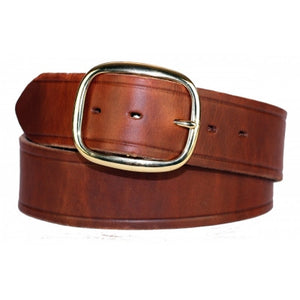 1.75" Creased Edge Skirting Leather Work Belt
Made from saddle skirting leather, the same leather that custom saddles are made from. This belt is waxed and is creased to give it a classy look. 
The buckle is attached with a Chicago screw, allowing for easy removal and replacement of the buckle.